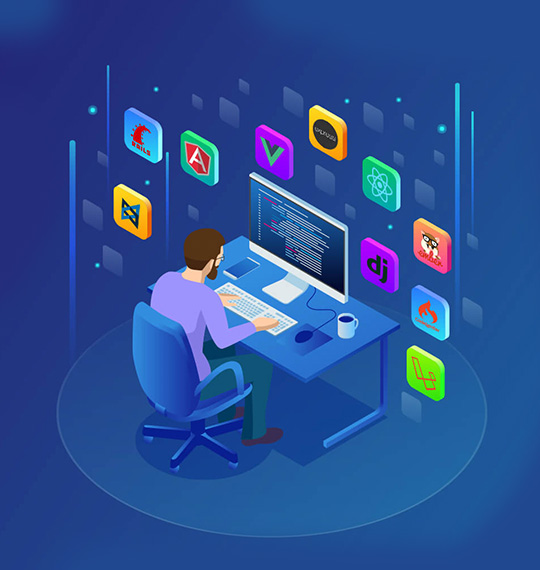 Wikta IT Services is next level global technology company which enables the customers to upgrade their business in a redesigned way. We have well built culture of innovation and strengthened customer relationship that offers a wide range of services through competent and team professionals. We are pride in having a large cluster of satisfied clients.
The advancement of technologies makes the most to help businesses provide more innovative services and enhanced experiences to our customers. Our focus is a detailed full involvement in project activities and our services are always open in order to deliver clients a class premier for realistic solutions to all times.
We promotes our clients to modernize their technologies, re-imagine processes and make experiences to stay ahead in a fast changing world. Wikta promises a powerful partnership to deliver successful outcomes for our customers in their digital transformation journey.Making remarkable technical alliances across the globe by creating strategies to potential solutions will brings the power of technology to maximum impact which gives a complete customer satisfaction profile for our company.
WEB

1. React JS

2. Angular JS

3. PHP

4. CodeIgnitor

Mobile Application Development

1. Android Native

2. IOS Native

3. React Native

4. Flutter

Databases

1. MongoDB

2. MySQL

3. Firebase

3. Oracle